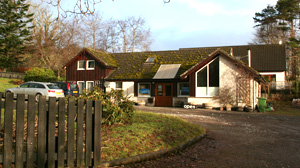 My Gallery is located near the Armadale to Mallaig ferry port in the picturesque region of Skye known as Sleat.
From the bridge take the A87 towards Broadford for about 7 miles, then turn left down the A851 for 15 miles. Just before the turning to Ardvasar you'll find my gallery on the left, just after the petrol station.
Use the Google map opposite to plan your trip.